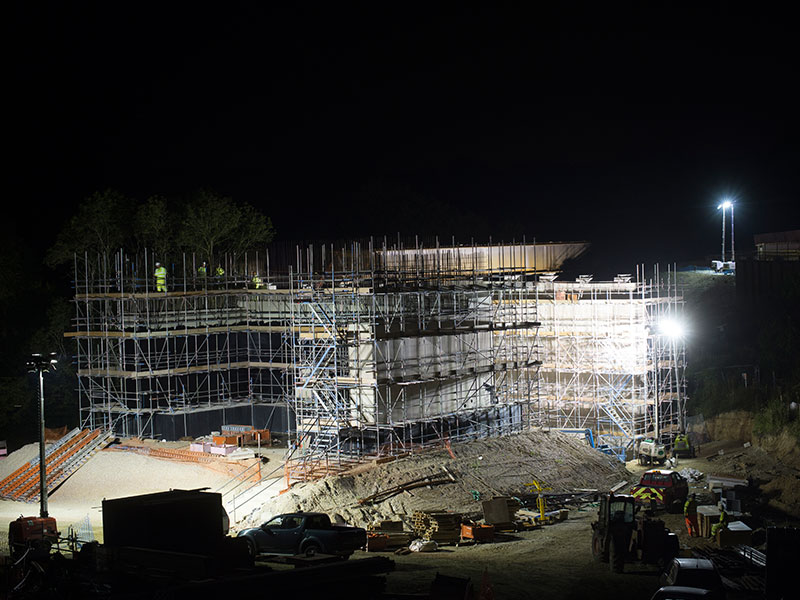 The link road provided 5.6km of new highway running through both urban and greenbelt environments.
The works incorporated large scale reinforced concrete 11 structures which included new bridge construction, bridge replacement , underpasses and deep in-situ drainage facilities.
The scheme provided many environmental challenges which were overcome and managed successfully throughout . The length of the site was heavily congested with SSSIs, protected , sensitive waterways and ecological habitats.
Working alongside our partners Sian Formwork, CCS Scaffolding were responsible for scaffold access throughout the project along the length of the scheme. This included the design and construction of two long term temporary footbridges and complex 15m high scaffolds adjacent to live running rail lines.
Being responsible for temporary works design and installation. Works at Crowhurst Road included an 80m long 2 span railway bridge constructed over the London to Hastings main line. The new Crowhurst underpass was constructed to take traffic through the diverted Crowhurst Road and under the proposed link Road.
East Sussex County Council