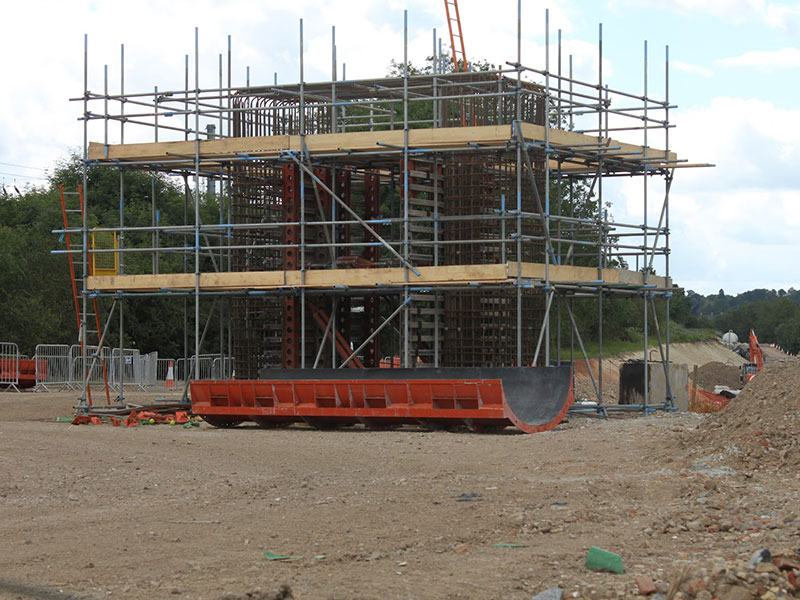 The Hitchin Flyover is a grade-separated single-track railway flyover on the Great Northern Route near Hitchin, Hertfordshire, England, which carries the Down Cambridge Flyover line over the East Coast Main Line. Constructed in less than a year it was built to increase the throughout at Cambridge Junction, a congested flat ("at-grade") junction with the East Coast Main Line just north of Hitchin, which put severe constraints on capacity on both that line and the Cambridge Line.
The main bulk of the works consisted of a new composite steel reinforced viaduct some 800m in length with 22 spans. The bridge was erected over the ECML with minimal disruption to the line by constructing the entire section of structure over the railway in night time possessions installing edge protection and crash decks in between the bridges to fully enclose the bridge section over the live railway so works could continue during the day time.
The 22 sets of piers and crossheads supporting the flyover were constructed in which each structure had fully surrounding independents and staircase access to all sections of the bridges.